Member Resources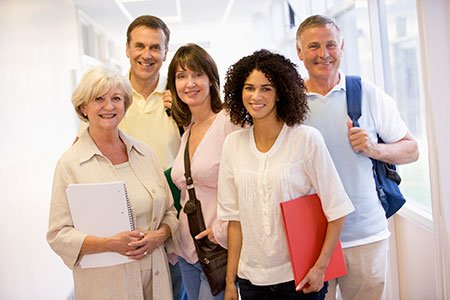 Might be good to have some general text about members who they are etc.
Membership
Membership Application
Yearly Membership Levels
Individual Membership - $25

Institutional Membership (covers up to 5 individuals) - $75

Student Membership - $15

Emeritus Membership - Free

Lifetime Membership - $250
Membership Benefits
AEAUT serves its members in different ways:
Networking - AEAUT members are part of a state-wide network of adult, community, and continuing education professionals.


Workshops and Conferences - AEAUT sponsors workshops and conference on topics of interest to its membership, and offers web-based listserv and threaded discussion to promote member communication. 


Advocacy - The AEAUT board actively lobbies for adult, community, and continuing education, visiting both the state legislature and Utah's senators in Washington. 


Resources - The AEAUT membership collectively represents decades of experience in adult education. If we do not have an answer, we know someone who does.


Quarterly Newsletter - AEAUT's quarterly newsletter, The Communicator, contains news and helpful resources for AEAUT members. Submissions are welcome from all members. 
Award Nominations
ADULT EDUCATION ASSOCIATION OF UTAH AWARD CATEGORIES. 
AEAUT Scholarships
Coming soon.
Grant Information
Grant announcements are posted as AEAUT becomes aware of them. Check weekly for new funding opportunities.
AEAUT Grant Announcements  - PDF Document Coming Soon
AEAUT Resource List
To include an individual or organization in the Useful Links list, to announce a job, or to contribute a news item, contact the webmaster.
AEAUT Resources  -  PDF Document